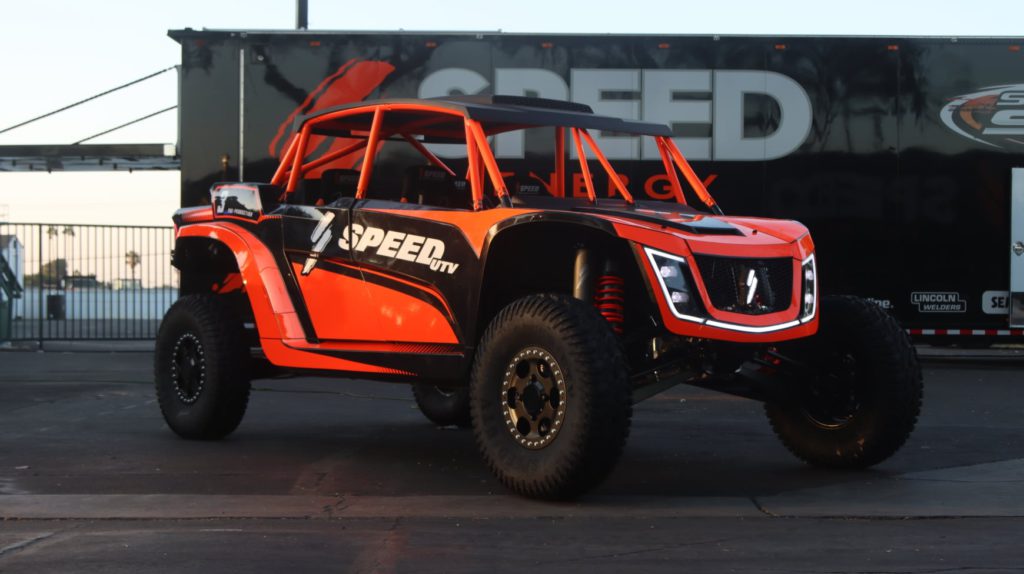 We don't just evangelize being a smart rider that knows their terrain, at SPEED UTV we take an engineering approach to your safety. From a collapsible steering column to every UTV we sell includes 5 point safety harnesses and the industry's beefiest chassis, SPEED UTV has your safety in mind.
Chassis

Reinforced "spine" with "V-bars" connecting to suspension mounting points
FIA A-pillar supports frame in front end impacts and rollovers
Mig welded – structurally safer for rollover crash testing – proven in NASCAR and other forms of racing.

Suspension 

Speed UTV's true-tracking suspension system makes our UTV's handling noticeably more predictable. Our 4130 Chromoly shocks with internal bypass soak up virtually everything.
Double Shear suspension components reduce the chance of failure.
When you think you're in trouble, you're not.

Interior 

5 Point harnesses included.
Custom size containment seats (carbon or plastic depending on you're trim)
Collapsible steering column.
Ride smart and know your terrain. Always wear a helmet.