On this week's Speed UTV livestream we went into the engineering room to get an up-close look at the internals of the Speed UTV, they start about 40:23 into the livestream. We got a first look at the 2 piece Speed UTV Beadlock wheels, and we got a preview of the Speed UTV configurator.
The Speed UTV configurator is launching Thursday June 25th, if you ordered a Speed UTV you'll be getting an e-mail letting you know that your Speed UTV is ready to be configured.
One of the questions that keeps coming up week after week is how much testing is being done on the Speed UTV?
The short answer is 8 years worth of testing.
All the parts that are being built for the Speed UTV have been slowly evolving over the last 8 years. It's how the team at Speed was able determine that electric power steering is probably not the best option to go with, so they're going with fully hydraulic.
It's also how they've been able to build the first in the industry 3 speed shift on the fly transmission CVT transmission.
Every part of the Speed UTV has come from decades of Robby Gordon's racing experience, and has been shaped and formed into what you see today.
Speed UTV 2 Piece Beadlock Wheel
Speed UTV has designed and built a 2 piece beadlock wheel for the release of their 2021 Speed UTV. What makes this wheel unique to the UTV industry, is that it's a flat face wheel where the outside face of the wheel works as the beadlock and mounts to the rest of the wheel.
The two piece wheel is made using a high pressure cast, and at only 15.5lb's it's one of the lightest beadlock wheels you can get for a side by side.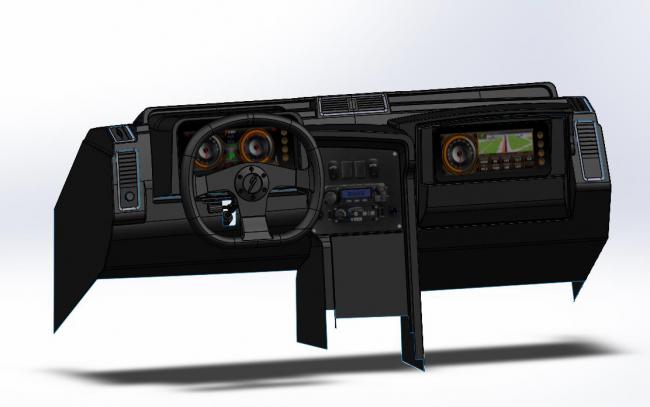 !function(f,b,e,v,n,t,s){if(f.fbq)return;n=f.fbq=function(){n.callMethod?
n.callMethod.apply(n,arguments):n.queue.push(arguments)};if(!f._fbq)f._fbq=n;
n.push=n;n.loaded=!0;n.version='2.0′;n.queue=[];t=b.createElement(e);t.async=!0;
t.src=v;s=b.getElementsByTagName(e)[0];s.parentNode.insertBefore(t,s)}(window,
document,'script','https://connect.facebook.net/en_US/fbevents.js');
by Sebastian Krywult and our friends at www.utvunderground.com